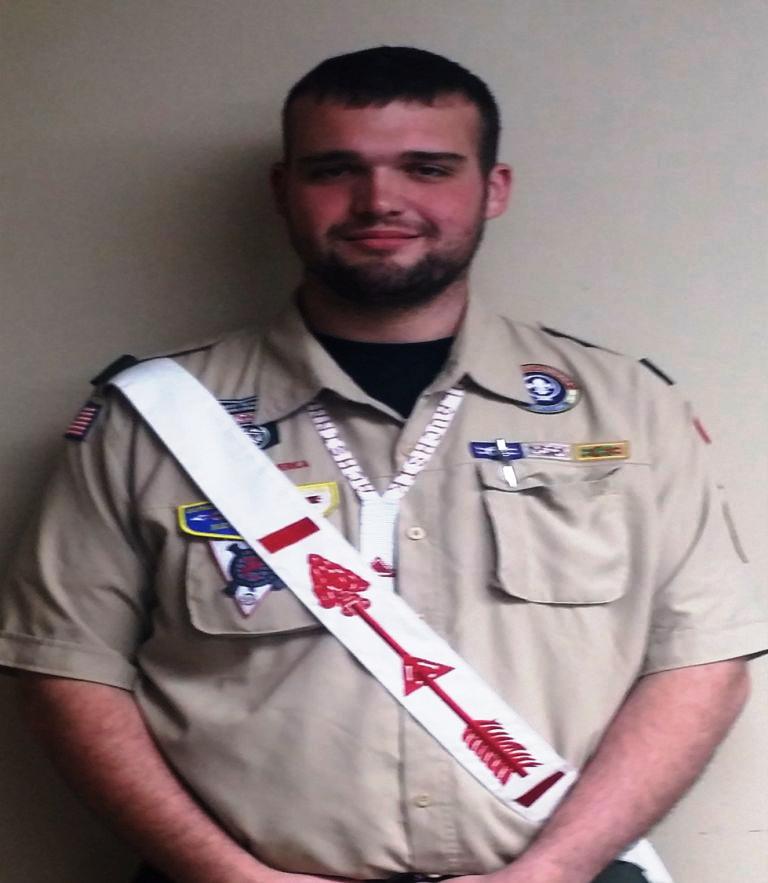 LODGE CHIEF
Nicholas Dougherty
Nick is an Eagle Scout from Troop 20 in Boonsboro and a vigil honor member of Guneukitschik Lodge 317. He is serving as the 2016 Lodge chief but he has also been banquet chair, ceremonies chair, and vice-chief of membership. He has also served on camp staff for two years and volunteers at countless council activities. He is currently attending UMBC where he is pursing a Chemical Engineering Degree. If he isn't busy with scouting activities or school work, he is usually trying to relax or preparing for the next activity as well as spend time with family and friends.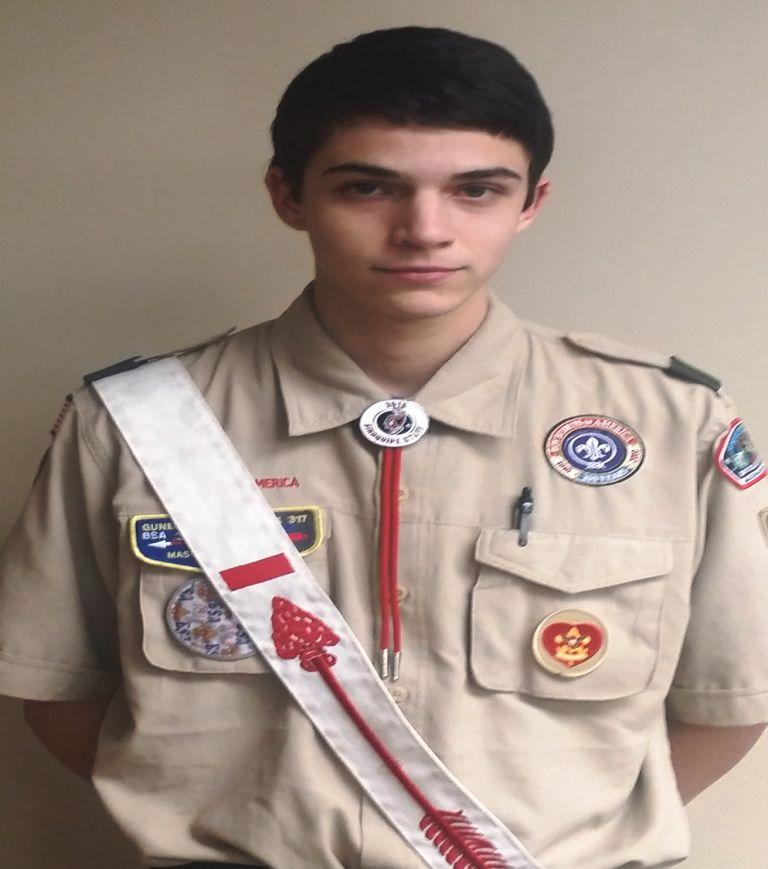 VICE CHIEF OF MEMBERSHIP
Zach Garvey
Zack is a Life Scout from Troop 62 of Chewsville, Maryland. He is a Brotherhood member. Zack is seen as a willing member of Scouting inside and outside of the order. During the camping season, he has worked as a Counselor in Training and was a part of the Kitchen staff this past year at Camp Sinoquipe. Zack has also been one of the first members of our Council to complete the Nation Advanced Youth Leadership Experience (NAYLE) at Philmont, and is hoping to become a staff member next year; he also was a participant of NYLT. Zack currently attends Smithsburg High School and he is a member of the school's track team. His favorite childhood toy was dirt, which seems like a perfect match for his personality.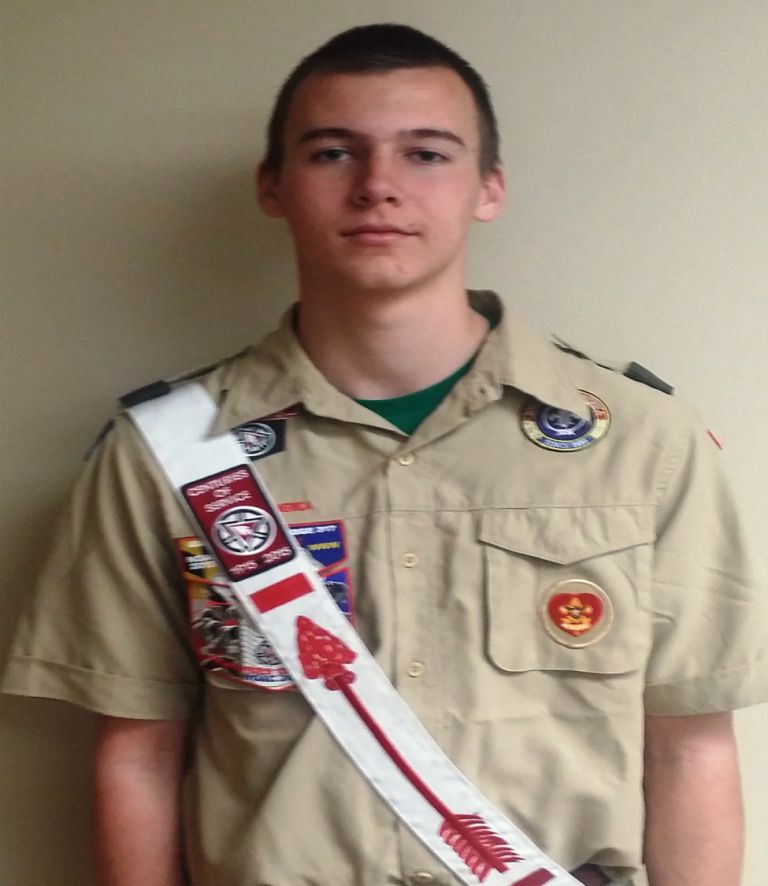 VICE CHIEF OF PROGRAMS
Mark Shepard
Mark is a Life Scout (Almost Eagle) from Troop 66 out of Hagerstown, Maryland, and is also a member of Venturing Crew 1254. He is a Brotherhood member. Previous to Vice Chief of Program, Mark has been Pow-Wow Chair, Fellowship Weekend Chair, a Elangomat, and a member of the Ceremonies Team. Outside of the OA Mark serves as an Instructor/OA Representative for his Troop, and as Vice President of Communications for his Crew. He has served on Camp Staff at Sinoquipe for the past two years as a C.I.T. and a Scoutcraft Instructor, and will be working at camp this summer; he also has staffed N.Y.L.T. as a Troop Guide, and now ASPL of Program. Mark is a Junior attending North Hagerstown High School as an International Baccalaureate student, and hopes to go to a four year university to study engineering. He enjoys long walks , whether it be three weeks on the trail or a sunny stroll on the beach.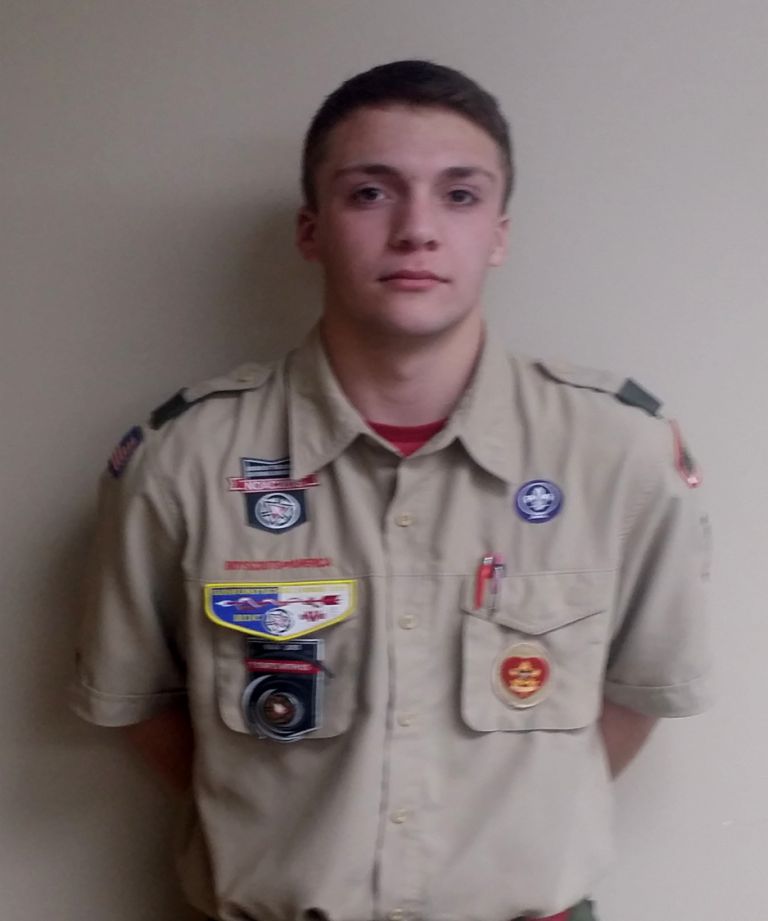 VICE CHIEF OF UNIT RELATIONS: WASHINGTON COUNTY
Will Hildebrand
Will Hildebrand is a Life Scout from Troop 23 and is serving his first year as Washington County Unit Relations. He is a Brotherhood Honor Member. He is enrolled at Washington County Technical High School for their Criminal Justice program. He has served on Summer Camp staff for the past 2 years. He enjoys working out, swimming, playing baseball, and enjoying every opportunity Scouting throws his way. He is also a Den Chief for Pack 23's Weblous Den.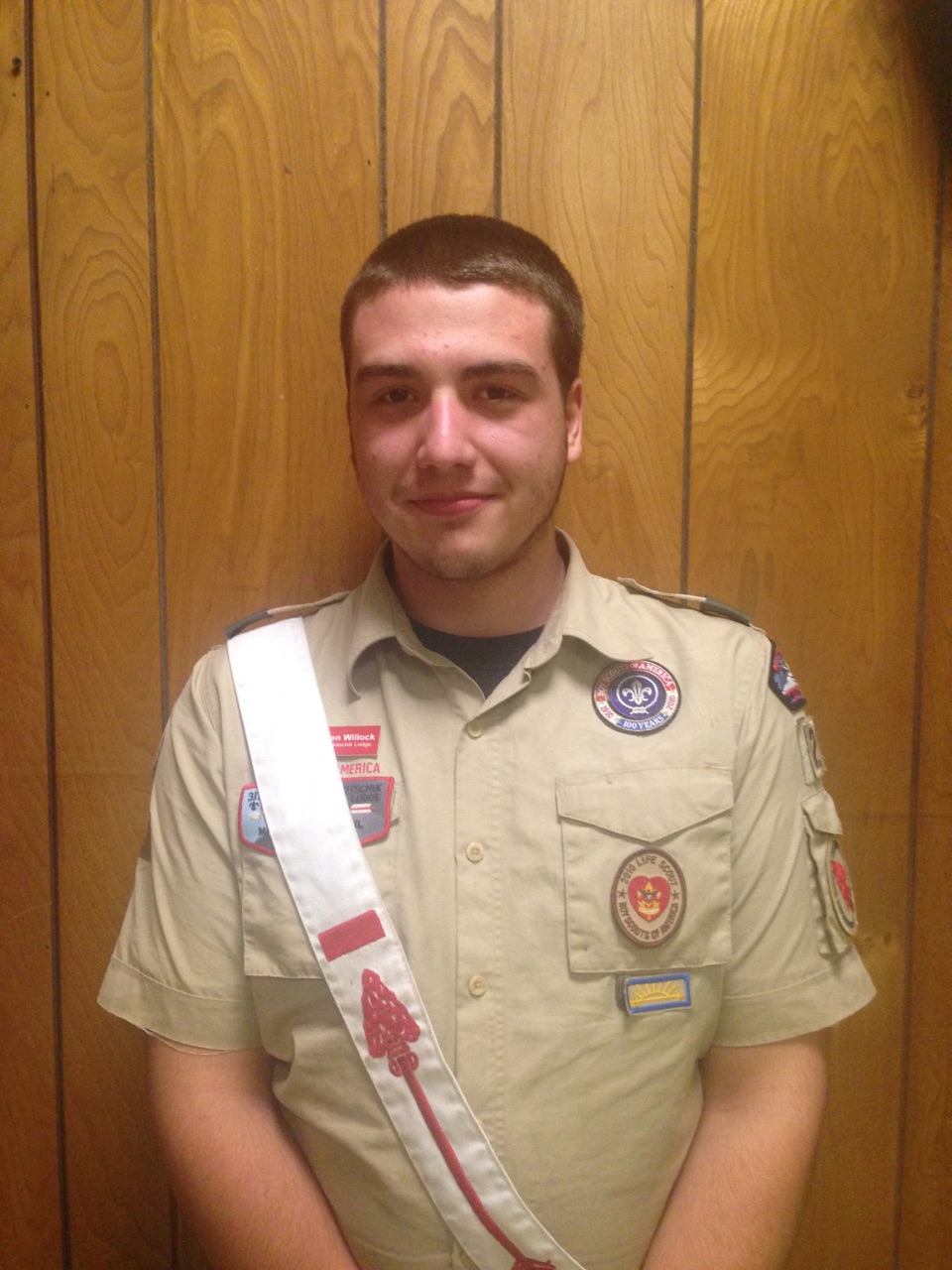 VICE CHIEF OF UNIT RELATIONS: GREAT COVE & TUSCARORA
Cullen Willock
Cullen is a assistant scoutmaster at troop 103. He is a Brotherhood member. This is Cullen's third year serving as the Unit Relations for his district. He currently attends Agora Cyber Charter School and plays football. He has a passion for shooting sports.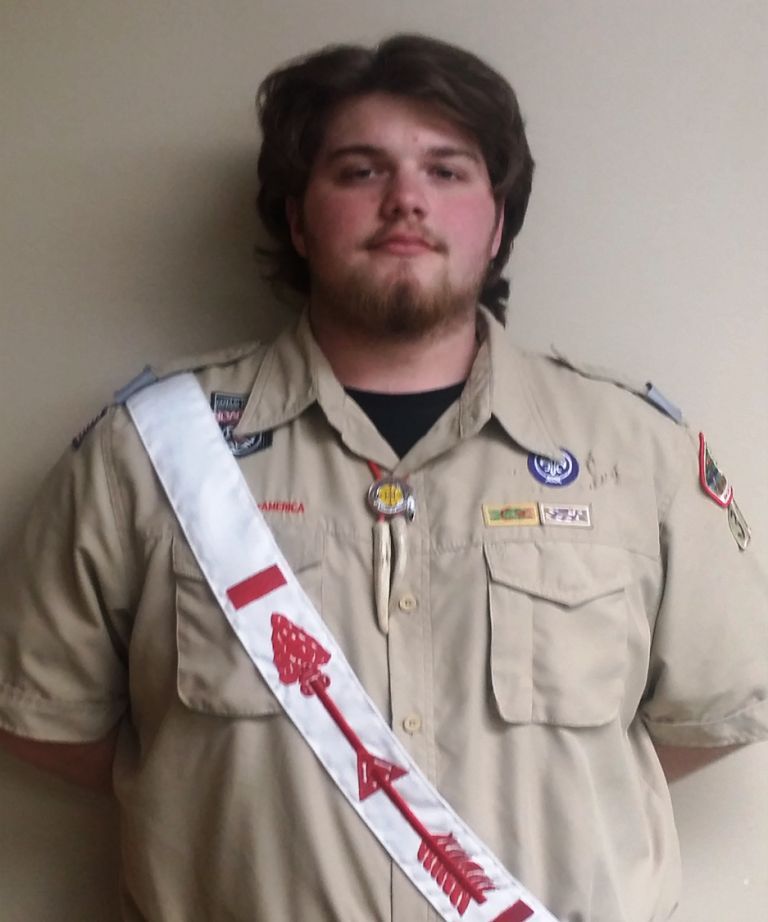 TREASURER
Dillon Huston
Dillon is a Life Scout from Troop 17 of Williamsport, Maryland and is part of Venturing Crew 360. He is currently a Brotherhood member. Preceding his current office, he served as a member of the Ceremonies team and has served as the ordeal, banquet and brotherhood chairman in previous years. During the camping season, Dillon has also served two years of camp staff as Scoutcraft Instructor and Waterfront Staff as Camp Sinoquipe. Dillon goes to Washington County Technical High School and is enrolled in the 2-year electrical construction program.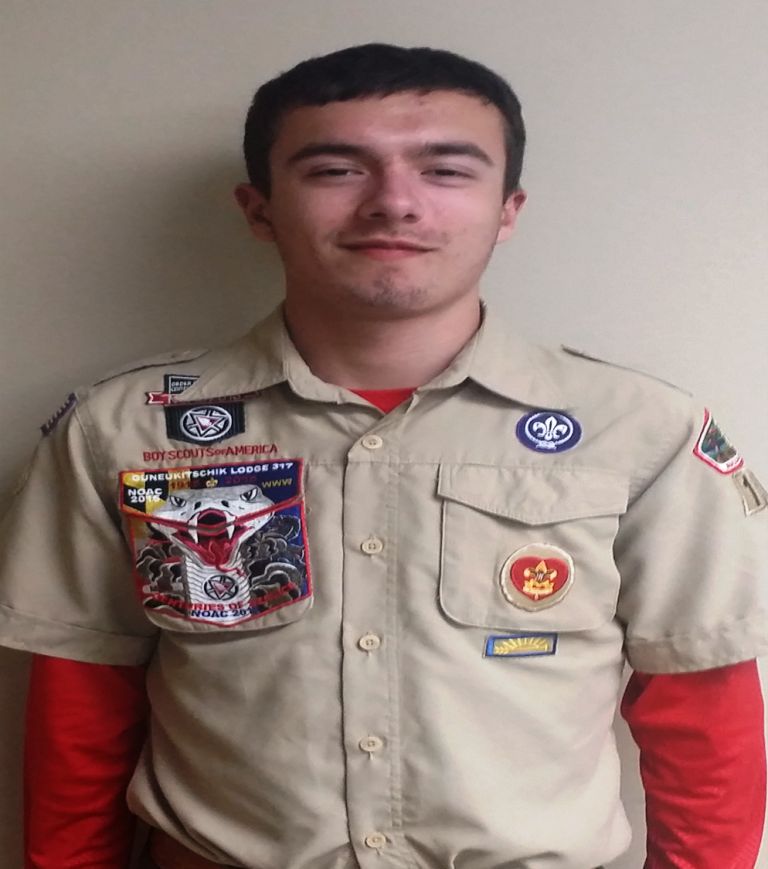 SECRETARY
Frank Milihram
Frank is a life scout from troop 108 of lieterberg Maryland and is a brotherhood member. He has completed the NYLT course and has been in the scouting program since tiger cub. He attends Smithsburg High school and runs for the track team. Hobbies include patch and antique collecting.
LODGE ADVISOR - John Hamman

STAFF ADVISOR - Scott Paddack